Conference Keynote Speakers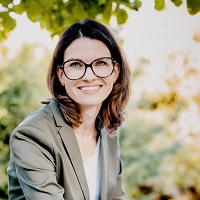 Cornelia Betsch
Psychologist and professor of Health Communication at the University of Erfurt, Germany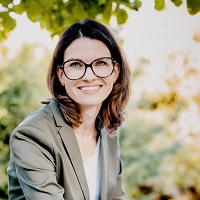 Cornelia Betsch is a psychologist and professor of Health Communication at the University of Erfurt. She also heads the Health Communication working group at the Bernhard Nocht Institute for Tropical Medicine, Hamburg. Her work aims at understanding principles of health behavior by applying a judgment and decision-making and strategic-interaction perspective to planetary health behavior. Even before the Corona pandemic, she was doing research in the field of psychology and infectious diseases control. During the COVID-19 pandemic, she engaged in generating behavioural insights for crisis management with the COVID-19 Snapshot Monitoring (COSMO). For this work, she received the German Psychology Prize in 2021 and the Thuringian Research Prize in 2022. She presently is a member of the German government's COVID-19 Expert Advisory Council, of the WHO Technical Advisory Group on Behavioral and Cultural Insights, and of the Interdisciplinary Commission for Pandemic Research by the German Research Foundation (DFG). She is currently setting up an interdisciplinary research institute on Planetary Health Behaviour at the University of Erfurt.
Unlocking Health Psychology's Potential: From Research to Policy and Communication
L'art pour l'art? The Corona pandemic and the climate crisis show that as health researchers we have to leave our ivory towers and that it is not sufficient to conduct our research just for the sake of understanding health behaviours. In this talk I will discuss opportunities and boundaries of evidence-based health policy making and communication - also given the limitations of psychological research.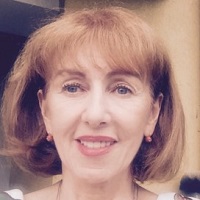 Adriana Baban
Professor of Health Psychology, Psychosomatic and Behavioral Medicine at Babes-Bolyai University, Cluj-Napoca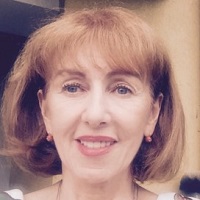 Adriana Baban is a Professor of Health Psychology, Psychosomatic and Behavioral Medicine at Babes-Bolyai University, Cluj-Napoca, and coordinator of Health Psychology MA Program and of Health Psychology Research Center. She was a regular Visiting Professor at the University of California, Los Angeles, School of Public Health, Department of Community Health Sciences, and has been an International Consultant for UNICEF, WHO, European Centre for Disease Control. Her research interests include: women 'sexual and reproduction health, screening and cancer prevention, psychosocial dimensions of vaccination, the health of vulnerable population, abuse and trauma. She has published more than 160 papers, books and chapters. Adriana has been a member of EHPS since 1995 and in 2014 she was awarded with the title of Fellow of European Society of Health Psychology for outstadning contributions to the development of health psychology in Europe.
Stories behind choices in sexual and reproductive health
Sexual and reproductive health (SRH) is fundamental to people's health and wellbeing and is connected to the 2030 UN's Agenda for Sustainable Development Goals (SDGs). While remarkable progress towards the implementation of SRH has been made at global, regional and national levels, many critical gaps and inequalities in health services in Eastern Europe still remain. The ability to exercise reproductive and sexual rights and employ preventive behaviours are often compromised by structural (e.g. poverty, discrimination), cultural (e.g., traditions, religious tenets), and political (e.g., parties and politicians' ideologies) constraints.
Reproductive justice requires acknowledging and tackling the barriers embedded in the economy, policies, social values and norms, individual's beliefs and lived experiences. This talk will highlight how contextual, psychological and behavioral factors influence women's decisions regarding their reproductive choices, peri- and postnatal experiences, and cervical cancer prevention through screening and HPV vaccine. Health Psychology plays a key role in developing and promoting responsive, equity-focused prevention programs and policies, as well as ethical standards for personalized care, by anchoring research and practice in contexts.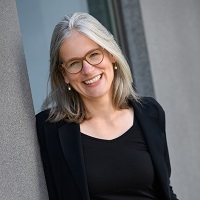 Jutta Mata
Professor of Health Psychology at the University of Mannheim and director at the Mannheim Center for Data Science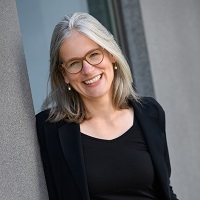 Jutta Mata is Professor of Health Psychology at the University of Mannheim and director at the Mannheim Center for Data Science. She is also an associate researcher at the Max Planck Institute for Human Development in Berlin and among others has previously worked at Stanford University, the Technical University of Lisbon, and the University of Basel.
Jutta's research aims to understand the factors underlying health and disease, particularly related to eating, physical activity, and obesity. She is particularly interested in how social contexts - such as partners, families, or friends - influence eating behavior, psychological aspects of inequality in health, and the relation between health behaviors and environmental protection.
Jutta has been part of science to policy working groups on several topics including obesity, future of work, and Covid-19 of the German National Academy of Sciences Leopoldina, is member of the Task Force People, Climate, Sustainability of the German Psychological Society (DGPs), member of the Scientific Advisory Board of the German Institute for Economic Research (DIW), the Socioeconomic Panel (SOEP), and a past member of the scientific advisory committees to Federal Institutes and Networks.
Food for thought: The potential of a social approach to promote healthy eating and sustainability
Unbalanced nutrition and related diseases are currently among the biggest challenges to public health in industrialized societies. Many behavioral change interventions have had limited success in long-term change of nutrition and eating behaviors. One possible explanation is that past interventions have conceptualized eating as individual behavior. Yet, eating is a social activity: Over the course of evolution, humans have used food to establish social bonds; by the age of 20, a person has eaten about 20,000 meals, the majority in company. In this talk, I start by presenting a theoretical synthesis on the role of social context in eating behavior that is helpful to understand eating in various social contexts, including romantic couples, families, peers, and online communities. I then showcase empirical research that uses the tools of the psychological and computational social sciences, such as experiments, intensive ecological recordings, and analyses of social media, to assess social aspects of eating behavior. I will talk about how a social approach could further increase the synergies between promoting healthier eating and sustainability. I end by proposing that health psychology should aim to harness the power of a social approach to achieving long-term change of eating behaviors and nutrition, as well as health behaviors more broadly, and discuss the potential of social approaches to tackle issues of sustainability, such as climate change, health equity, and inclusiveness.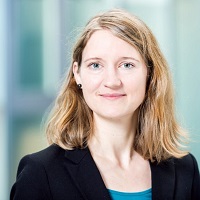 Urte Scholz
Professor of Applied Social and Health Psychology, University of Zurich, Switzerland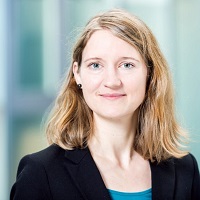 Urte Scholz
research aims to understand and capitalize on the role of social relationships for health behaviors of individuals and dyads. She is most interested in examining social and dyadic processes and their effects on health behaviors in people's everyday lives. She and her lab investigate these research questions in correlational and intervention studies during daily life. Urte Scholz is a fellow of the European Health Psychology Society and the International Association of Applied Psychology. She is currently President of the Swiss Society of Health Psychology and served as President of the Division of Health Psychology of the International Association of Applied Psychology. She was associate editor of "Anxiety Stress and Coping", and the "British Journal of Health Psychology" and is editorial board member in leading journals of her field.
Better together? The role of social relationships in health behavior change
Health-related behaviors usually take place in a social context. However, most research on health behavior change focuses heavily on processes within the individual and neglects the role of others. I will provide an overview of the current state of research on interpersonal processes relevant to health behavior change and present recent developments in the field. These include introducing a more systematic approach to examining the role of social relationships in behavior change, beginning with a differentiation of various forms of dyadic interventions along a continuum and the development of a common nomenclature for dyadic intervention techniques. I will conclude by highlighting those areas where more research is urgently needed to further improve our understanding of the role of social relationships in health behaviors.